Fancy's Favorites - March 2022
From one of our favorites, Shawna Helling...
For as much as folklore throughout history has revered them, the truth about owls is that they are literally some of nature's silent killers. Even the largest species of owls have a body design that renders the movement of their wings completely inaudible, making their prey often completely unaware of their presence until it's too late. While we are not advocating violence in any means, this month's legging design will allow you to seemingly come out of nowhere with stunning looks.
All the colorways in the design afford you plenty of options for tops to pair with this legging. It's simply a matter of whether you want to highlight the legging itself or use it to complement your outfit.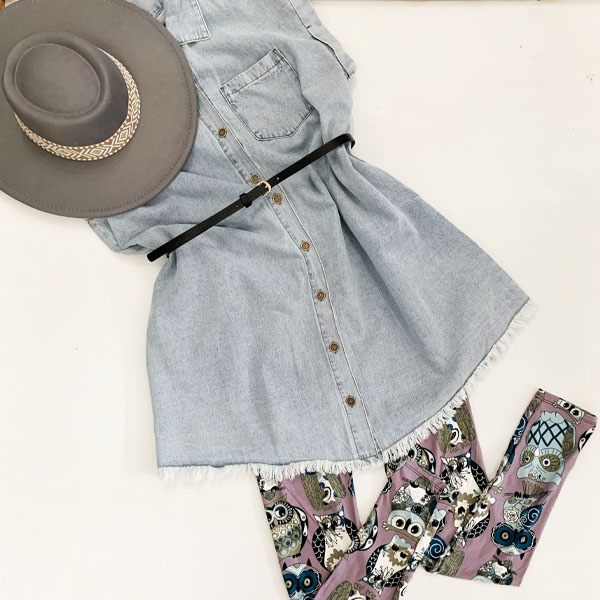 If you're inclined to choose the latter route, our brand new Collared Denim Shirt Dress keeps with the comfy but cute theme. Its softness makes it a garment you'll want to spend all day in and it has pockets, which is a huge win if you're sporting leggings all day.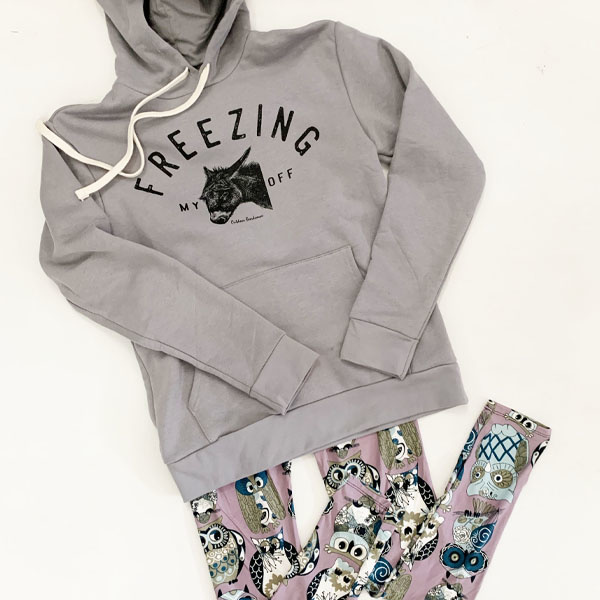 For those who would rather make this legging part of an overall unique ensemble, we have graphic hoodies and tees in a variety of colors and prints. You could stick with the animal theme with this Freezing My Ass Off Hoodie, for instance.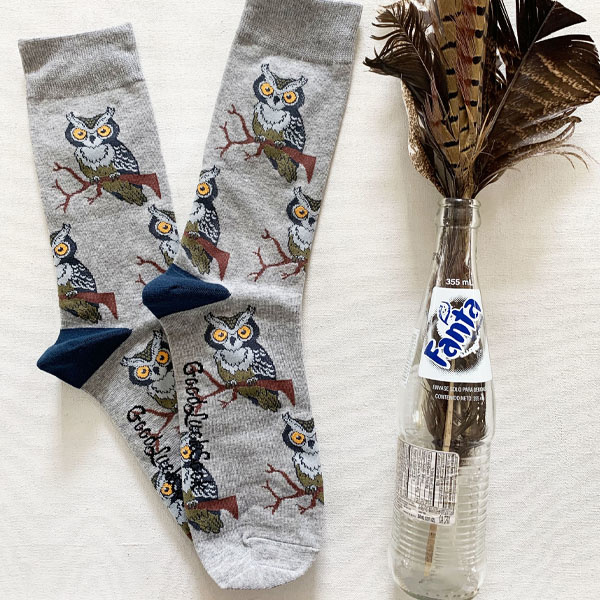 Regardless of whether you go fun or minimal, your look is incomplete without browsing our accessories trove. It's like dissecting owl pellets in school except for everything is cute and fun. Maybe these Perching Owl Socks to match?
SHOP our current Leggings Collection