Girls Night Out to Paint Party - Fall 2019
Ready or not Christmas is Coming!!  So we busted out the Christmas decor, turned on the Holiday tunes & movies, and started to get in the mood by painting vintage-inspired Christmas Trees. The best part was hearing everyone laughing with their people and starting a NEW TRADITION of painting our own vintage trees.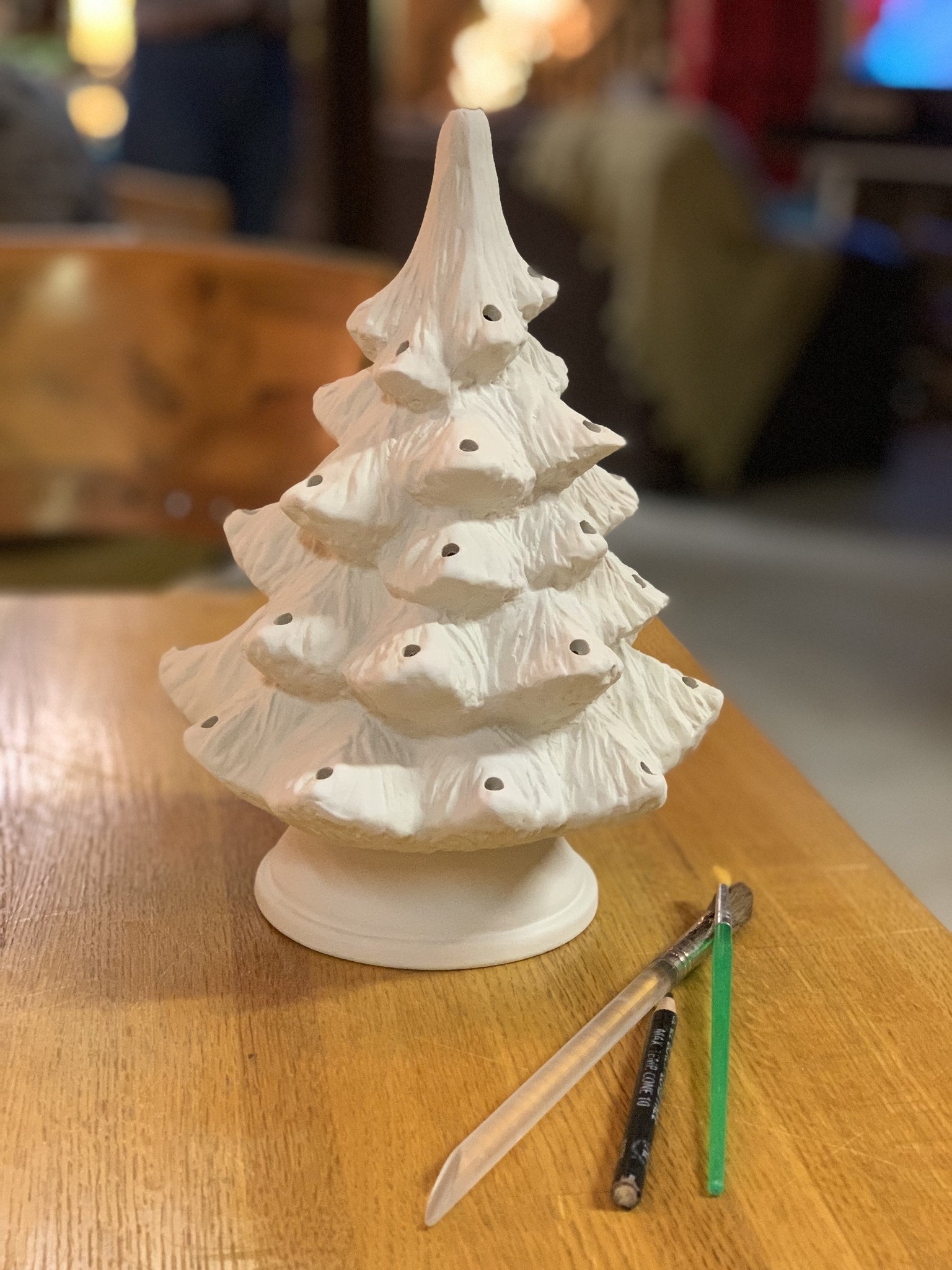 Thanks to Jenny from Ceramic Cafe for joining our 'Girls Night Out to Paint Party'!! I also asked my son Cash to join us which I loved. I'm thinking next year we will make it a family event and have more kids join us... what do you think? Thanks to all. Love you ladies and really appreciate you bring here!! x+ofancy 
After our night of painting the trees will be fired in a kiln and returned to us in plenty of time to decorate for the holidays.  We will keep you posted when your trees arrive and post pictures of the final project.