1910 Bathroom Remodel: Stone Wall Installation + Hickory Cabinets
I have been saving for - and dreaming about - this bathroom remodel for ten years.  I knew that I wanted it to be something special but I had a hard time deciding what exactly until I saw the bathroom with the stone walls that inspired me to move forward.  I also knew that I wanted stone that looked natural, not fabricated, and everything I found at tile stores was just not 'it', and definitely wasn't going to work in a 1910 building.  When my contractor Jon took me to the house building section of Menards the perfect stone was there.  I believe it was originally meant to be an exterior stone which is actually perfect for a bathroom application.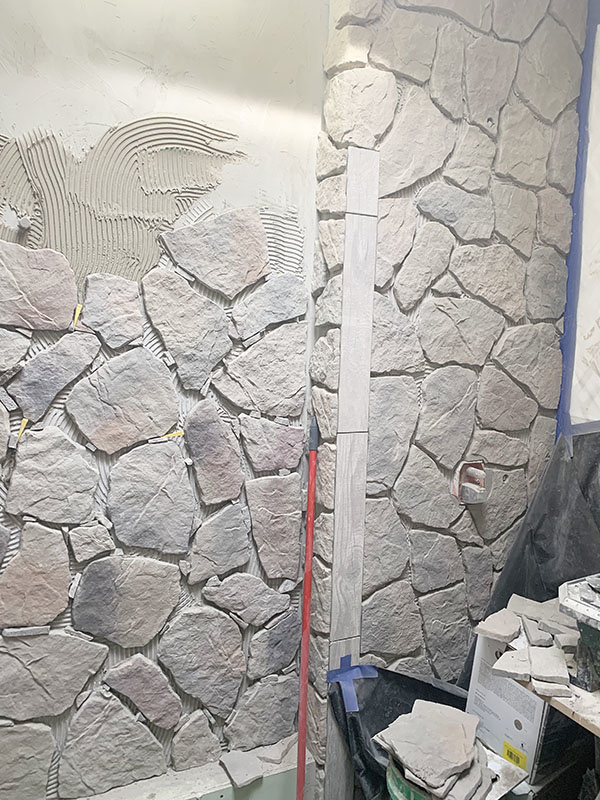 At this point in the bathroom remodel we had chosen the tile and it was installed.  Installing the stone took on a life of it's own.  Jon is a true craftsman and artist - his attention to detail made the project a significantly longer process than we anticipated, but in the end it was worth it and I am grateful for his keen eye.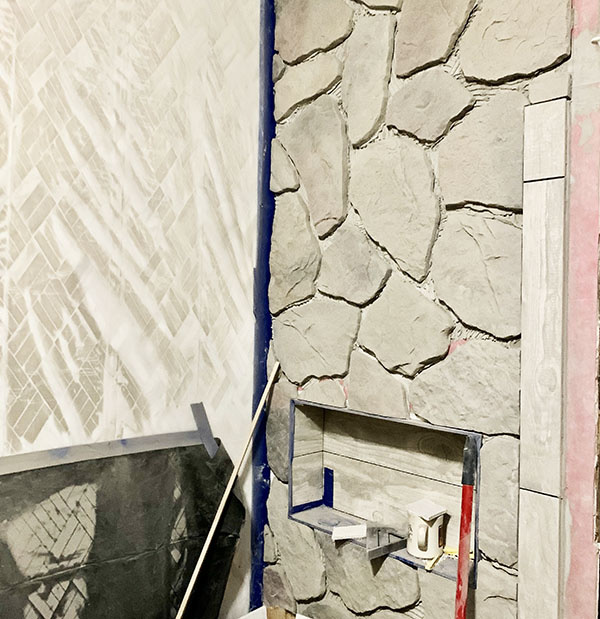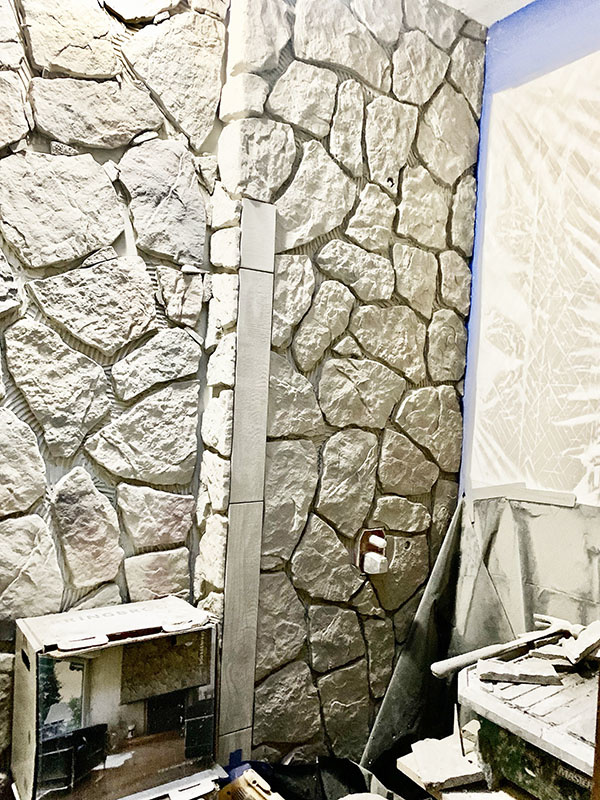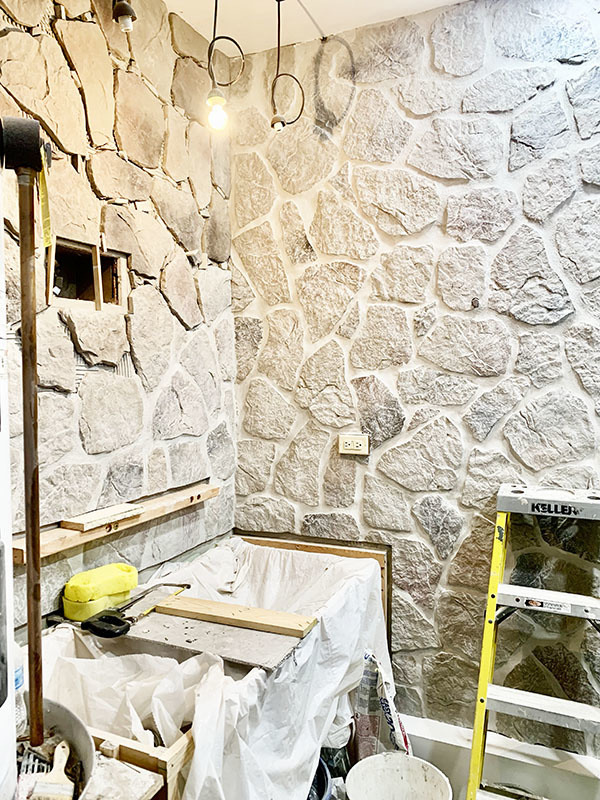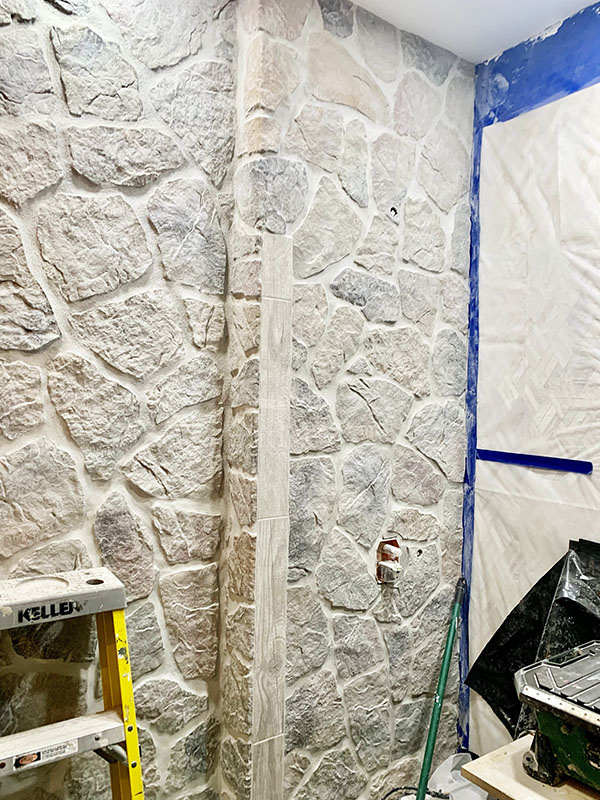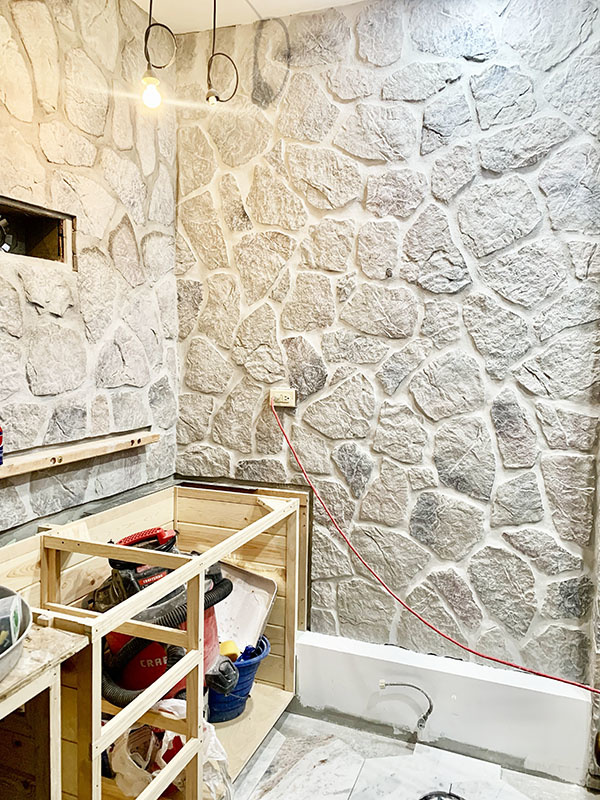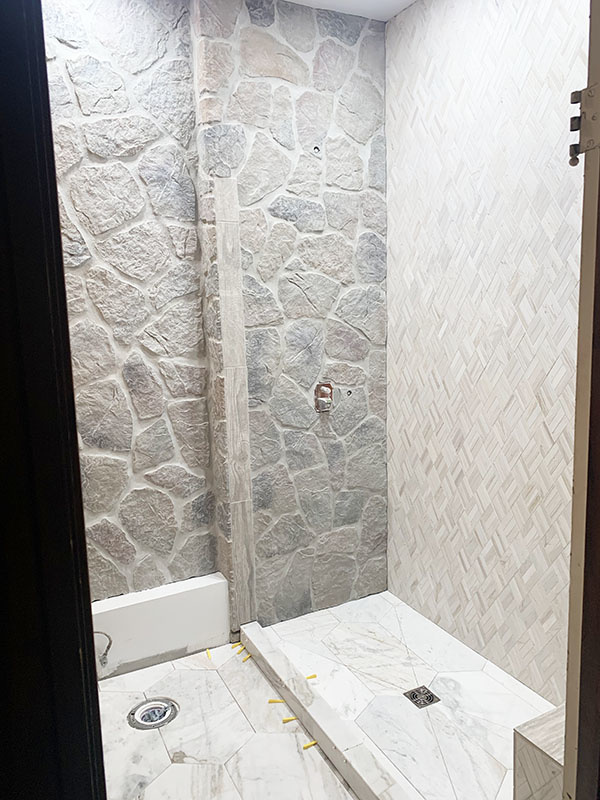 It felt like we were so close to done once the tile was laid and walls were finished.  Up next was building the vanity for such a small space that also has to store a hot water heater to the left of the sink.  My specifications for this remodel is rustic materials with clean modern lines.  Hickory was the material we chose to meet that criteria.  I shot a quick video tour below. 
 Follow along on our Cactus Creek Cool Kids Facebook page - just click HERE