Fancy's Favorites - February 2022
The members of our Fancy's Favorites Club receive several perks here at Cactus Creek including 20% OFF everything in the shop all of the time - including The Cellar rental - AND an exclusive pair of leggings.  The leggings are fun and a great surprise each month - members can keep their leggings, or donate them to Treasure Chest - a local charity we support that assists financially challenged teenagers.  New leggings for them is a huge treat.
February 2022 brought camo leggings with the perfect green color palette for St. Patrick's Day next month.  DID YOU KNOW THAT CAMO MAKES YOUR ASS DISAPPEAR??  We put together a couple of outfit options for camo leggings which have become a kind of timeless neutral that you can really pair with just about anything.  Wanting to dress them up?  Try a big sweater, boots and a brimmed hat.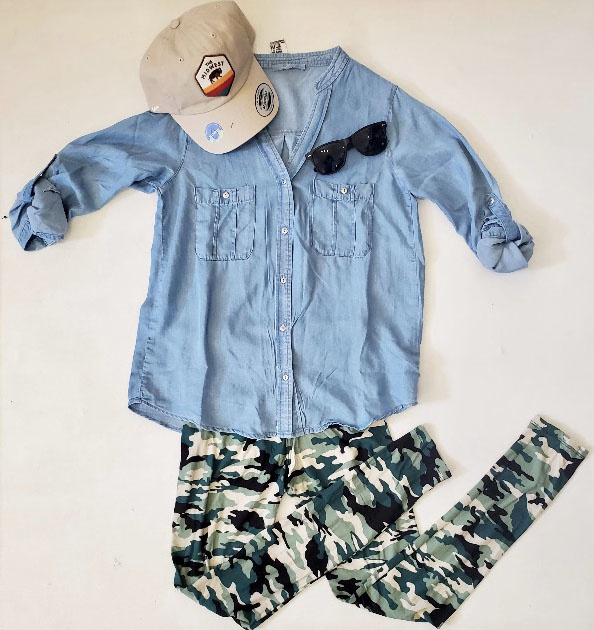 Denim with camo is a solid win every single time.  As I sit here and type this I'm actually wearing that exact combo - it's my go to once I'm done with most days.  Add a ball cap to keep it casual.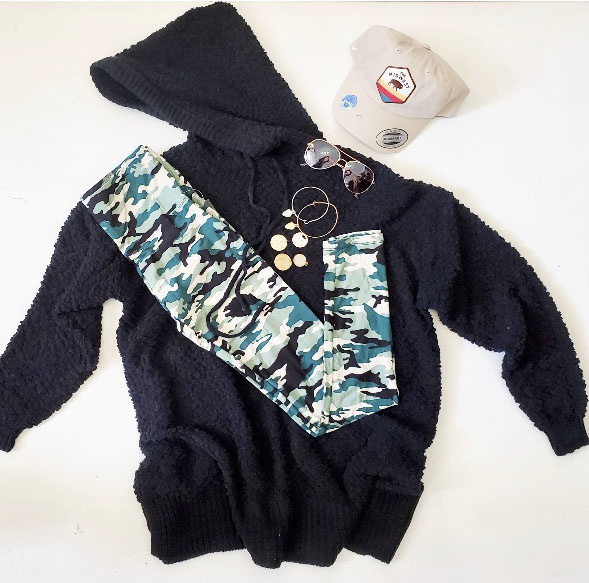 Our cozy popcorn hoodies are available in a couple of colors and sizes SM-3X.  These are perfect for leggings as we transition into spring.  A few small pieces of jewelry and sunglasses will keep it casual.
SHOP our current Leggings Collection